Welcome to Great Tew
Pre-School
A stunning location for children to develop and learn through play in a safe and nurturing environment
+ The best possible start in life
All areas of learning - connected
We are nestled in the rural estate of Great Tew on the site of the Primary School, giving us great links with them to deliver the early year's curriculum successfully together. As well as our beautiful and fully accessible building with classroom, kitchen and enclosed outdoor areas, we also have access to extra space on the estate including a wild garden for nature observations and sports facilities for PE and outdoor activities.
Our prime areas of learning
We begin by setting out the pathways of a child's development.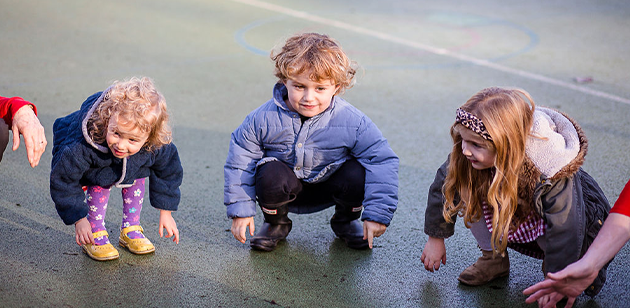 AUTUMN TERM
Autumn is our busiest time for new children to start, so "getting to know each other" is the theme. We talk about families and focus on "all about me" initially before developing and introducing topics that naturally fall into place along the way. We love the Autumnal changes and the lead up to celebrations and festivities.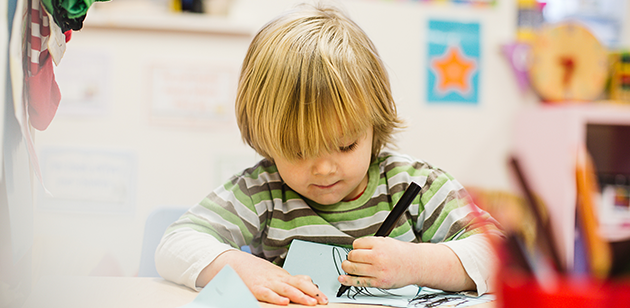 SPRING TERM
Learning about "people who help us" is always a highlight. We often invite people in who can talk to us about their profession such as police, firefighters, dentists and postal workers. We also incorporate winter at the beginning of term and take advantage of any snowy opportunities that may occur.
As spring starts we look at "growing things" – the children love planting a whole range of plants and vegetables within the school grounds, learning about how we can look after and care for the produce. This term also sees lots of celebrations and events.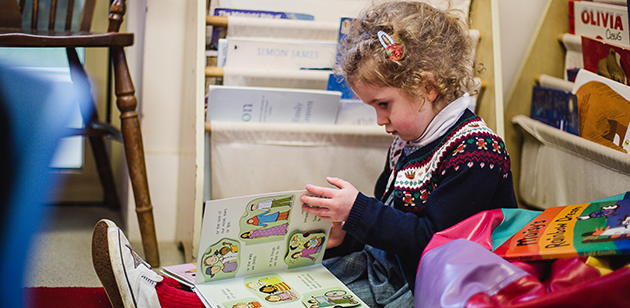 SUMMER TERM
A fun term which always goes far too quickly. We like to celebrate and build happy memories for the children breaking up for summer holidays or leaving us to go to school. We have fun topics and incorporate an in-house sports day with our "keeping active" topic. The last week of term always involves large water play, extreme messy play, pyjama day, cooking day and lots more joyful events in some shape or form.
We believe nothing is more important than working with children in the early years and that all areas of learning are connected together.
Our approach sets out the pathways of children's development in broad ages and stages. However, the actual learning of young children is not so neat and orderly. The main purpose of these pathways is therefore to help us assess each individual child's level of development.
When children are at earlier stages of development than expected, it is important to notice what they enjoy doing and also find out where their difficulties may lie. They need extra help so that they become secure in the earlier stages of development.
When we succeed in giving every child the best start in their early years, we give them what they need today. We also set them up with every chance of success tomorrow.